Welcome to the Oxford Sandy & Black Society website
Why keep an Oxford Sandy & Black pig?
The Oxford Sandy and Black is a rare traditional breed of pig. It is increasing in popularity from virtual extinction twenty years ago.
The breed is noted for its many qualities, particularly its excellent temperament and mothering abilities. Generally prolific, the Oxford will function well under most management systems, and produces meat of very high quality and flavour (the markings do not go through to the meat). It finishes quicker than many traditional breeds, and is also less inclined to run to fat.
There can be no more visually attractive breed than the Oxford, with its good nature and ease of management making it a great favourite with all who have ever kept these pigs.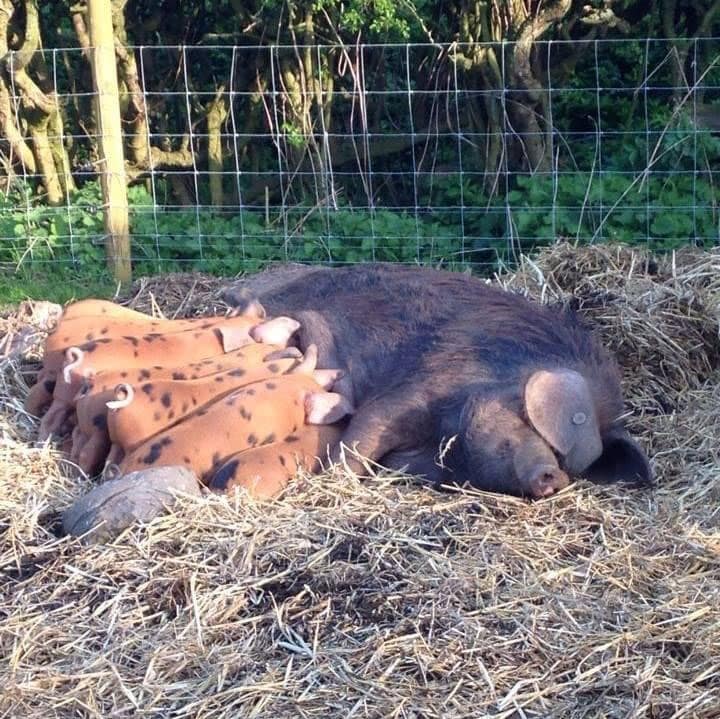 Multi purpose producing succulent pork, fine bacon & excellent ham.

An economical pig to keep as it is a natural browser and forager.

An ideal breed for the beginner and smallholder.

Hardy, dealing admirably with all types of conditions.

Docile and easily handled.

Prolific and an excellent mother.