The approved method of Pedigree Identification is by ear notching or tattooing
It is acceptable to double tag pigs (i.e. both ears) with Identical tags in the format below – HOWEVER Breeders should be aware that if double tagging is selected for pedigree identification that the BPA show committee will not currently allow pigs so marked to be entered into BPA shows. This may well reduce the saleability of your stock and should your pig shed both of its ear tags then you may have great difficulty re-establishing it's pedigree bona fides.
DEFRA also require all pigs over 1 year old (or going to a show or market) to be tagged with the appropriate herdmark.
Breeders are recommended to use the following ear tag format as it satisfies both the requirements for pedigree identification and DEFRA.
• FRONT: (OS) (Breeders HDL) ( individual pig number) e.g. OS CMF 123
• REVERSE: (UK) (DEFRA Herdmark) e.g. UK DZ2342
If you are unsure about notching your pigs then please call either your BPA breed rep or one of the committee members who will be happy to assist.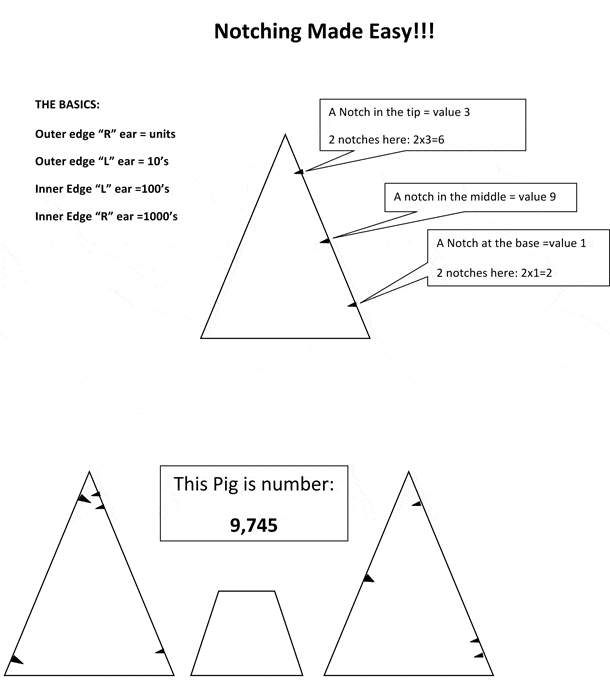 The following content is accessible for members only, please sign in.